The Boise Family Service office is located at 4308 W. State Street, Boise, ID 83703 office hours are 9:00 AM to 3:00 PM
phone: 208- 343-5420 fax: 208-343-5402
We provide the most comprehensive range of social service programs of any organization in the Treasure Valley to help families and individuals seeking to rise above poverty and live self-sufficiently. Last year, 38,000 people (half of whom were children) were assisted by TSA in Ada County, an increase of 140% compared to 2007. The Salvation Army is committed to serving the whole person, body, mind and spirit, with integrity and respect, using creative solutions to positively transform lives without discrimination.

Our social services programs include: the largest food distribution pantry in the county; transition-in-place housing program; emergency shelter assistance; job and life skills classes; utilities assistance (Project Share); student assistance (school supplies, clothing, and coats) and holiday assistance (toys and meals) as well as our unique school program for pregnant and parenting teens. New this year, we've expanded our life skills classes to include Getting Ahead a unique series of classes that provides a safe and supportive environment for individuals who have grown up in generational poverty to explore what that means and new ways of thinking to break free from that cycle.
Poverty doesn't have to be permanent. The Salvation Army helps those in need to overcome poverty through a variety of programs.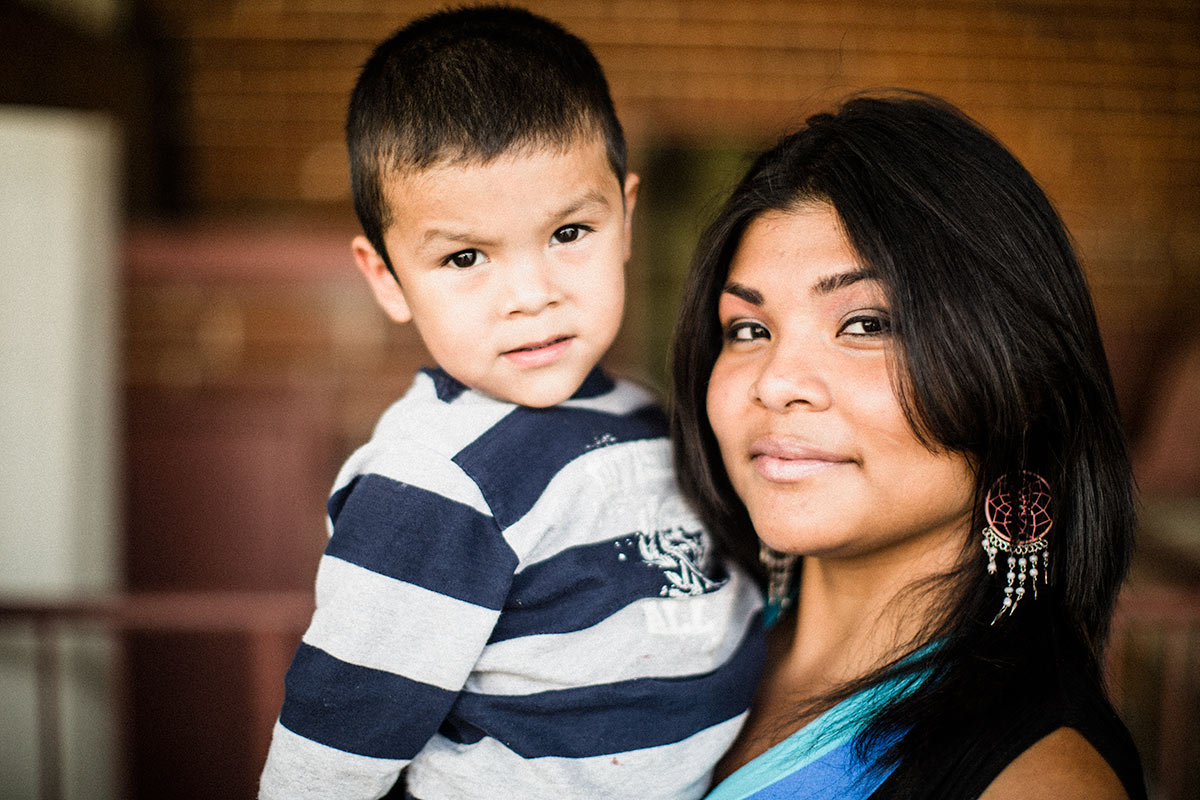 Transitional Housing Program
The Salvation Army's Finally Home transition-in-place housing program assists families and individuals to move into permanent housing. The residents sign an apartment lease and the Army pays rent and utilities, and provides social services support. The program creates a more stable and dignified living environment that will more effectively support their ability to successfully live independently. It can minimize the number of moves and/or avoid a shelter stay reducing the disruption in the household, which is especially beneficial to children. It is not unusual for children to be in the program and not even be aware that the family is homeless. The maximum time allowed for a household to participate in the program is 24 months, with most participants able to achieve independence after 12 to 15 months.
Case management is required for all participants in the housing program to help them find long-term solutions to their current situations (unemployment, paying off debt, or securing disability or other benefits). Individualized case management and counseling services are provided weekly by licensed Salvation Army social workers and counselors, and referrals for services from other community providers are offered at the Family Services offices. Rigorous case plans are developed for each individual with set goals to obtain the skills and employment necessary to achieve housing, food, and financial independence and stability.
Food Assistance
The Salvation Army Food Pantry is a critical partner in the Idaho Foodbank distribution network. Approved recipients may visit the Food Pantry every 60 days to receive fresh, canned, and frozen food. In addition, access to perishable foods every 10 days is also provided as available.
Utilities Bill Assistance
Project Share (Utilities Bill Assistance): In partnership with Idaho Power since 1982, the Project Share program helps people in need to heat their homes and pay energy bills by providing financial grants. Seniors may apply for Project Share grants once per year and others for one time assistance only. Funding for the program is given by Idaho Power and Intermountain Gas, and their customers who donate directly to Project Share.